Pogo Bridge was a free online bridge internet site that was popular because it was free, however, Pogo no longer offers online bridge. The level of play at Pogo was generally beginner to intermediate level and players found that the games were often quite competitive. Pogo offers many online games and so the main focus of the site was not bridge, but the popularity of bridge amongst the Pogo players showed that it was one of the more popular card games. Not the best online bridge site for graphics or gameplay, but the games ran smoothly and with a large player base the games were readily available.
Though multi-player or single-player bridge is no longer offered, Pogo website does offer other card games that are similar to playing bridge.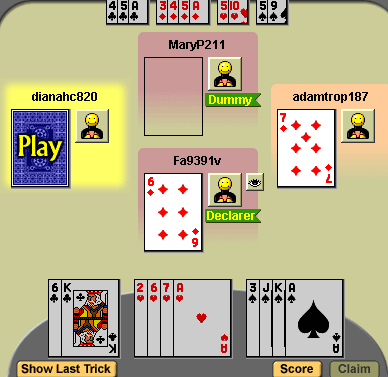 When Pogo offered bridge, it had powerful servers that kept the large network of Pogo games running at peak performance.
Graphics were high quality as Pogo games are well developed using a Java applet to run the game.
Ease of use for beginners.
Ability to watch tables and learn from others.
Pressure free playing.
Free.
Pogo Bridge was a great option to improve your game playing online, unfortunately Pogo no longer offers the chance to play bridge online on their website. The well known Pogo site does a fantastic job serving up other online games.  Signing up for a Pogo account and starting a game is a simple process.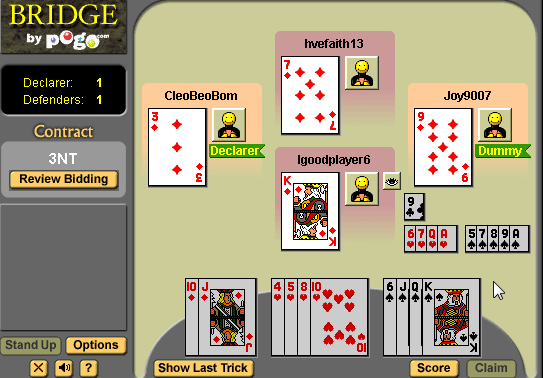 Pogo Bridge review
The conclusion of the Pogo Bridge review is that this free site used to have great player traffic at all times of the day, and it is sad they chose to remove the bridge games they had on their site.
The other benefits of Pogo is the ability to play other card, board and strategy games free on any of your devices. The games are fun and Pogo is a great place to learn new card games.